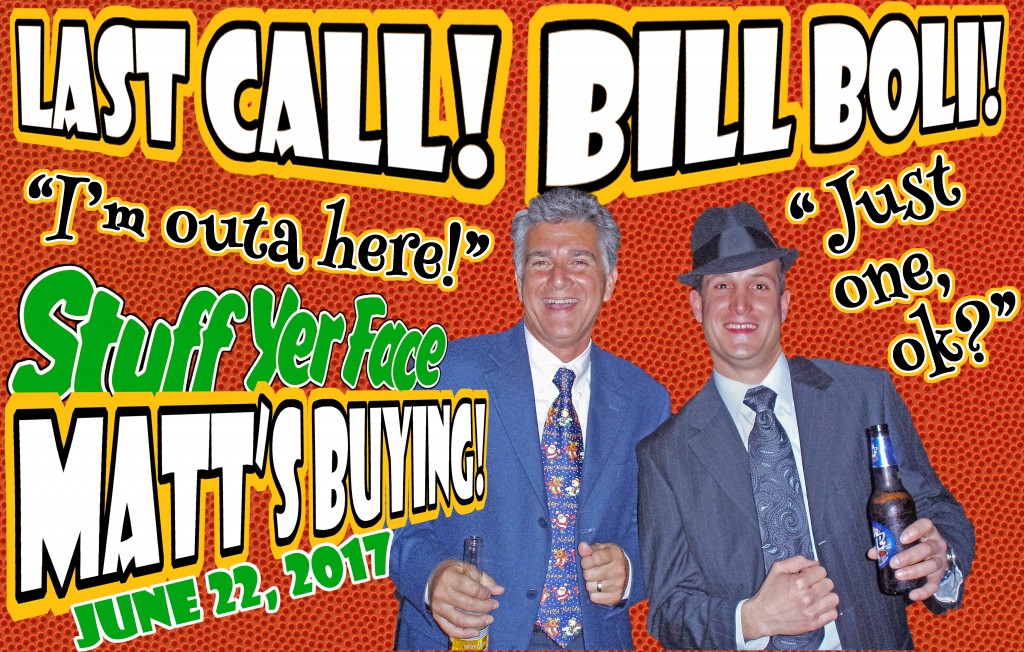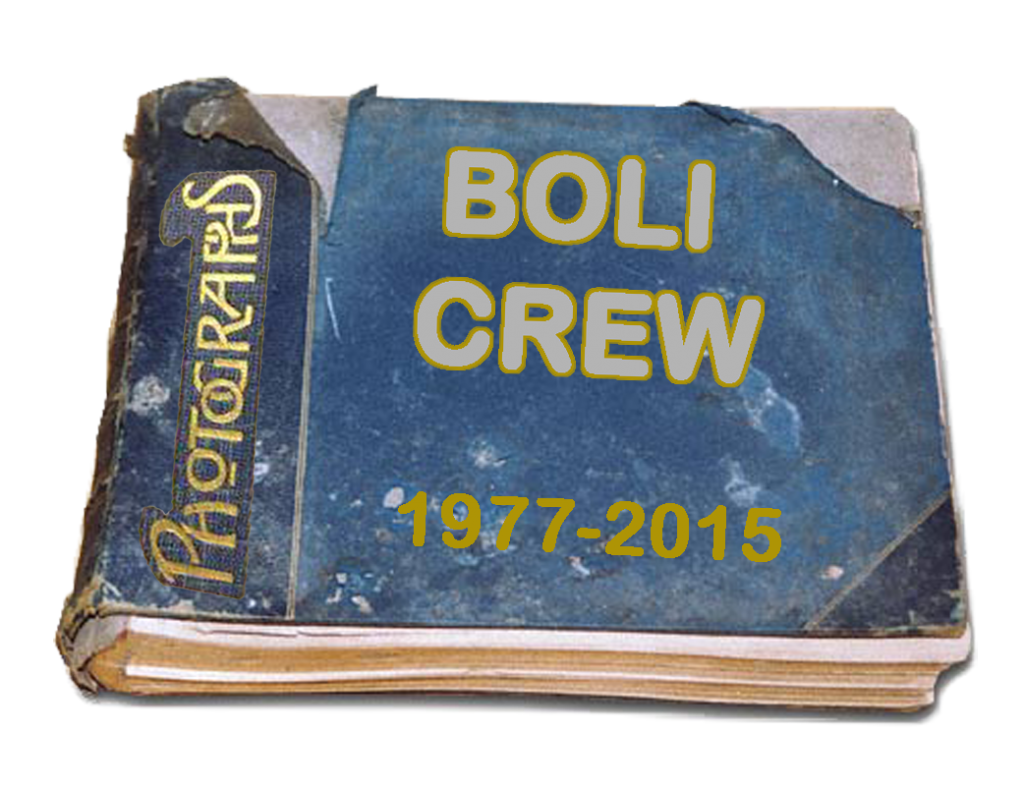 The Family Album: Employee Photos
A collection, collected over the years…
click on yer favorite years below to see the photos
if you have any photos to add please send to [email protected]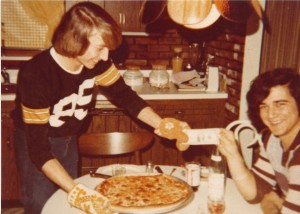 Tony and Bill making their first pizza at home in May 1977.
We figured, if you can make one, you can open a restaurant!
1977-1982




The first 5 years of Stuff Yer Face at the original location at 43 Easton Avenue. It was a magical time. Hard work and hard play by a great group of people laid the foundation for the success of Stuff Yer Face.

1982-1984




Stuff Yer Face bought some property and moved to 49 Easton Avenue. We had triple the space and a mortgage at 21%. How would this work out? More hard work and more great people. The new place was packed.

1985-1989


The years of change. SYF became a public company in 1985. With it, a lot of headaches. There were now 7 Stuff Yer Face restaurants. The star employees of earlier years moved on. Along came a comet.

1990-1994


The fun continues with a great staff and the leadership of Mike Parla. Stuff gets the liquor license. Mike runs promos like The Dating Game, Ladies Night for Men, a Bike Race, Fishbowls, and Kid's Eat Free.


1995-1999


Matt doesn't know it yet, but he's starting his career at Stuff. Great Halloween and Christmas parties. East Brunswick location is going strong, however most of the other locations close.

2000-2004
 These are fun years marked by Yankee games, fishing trips, golf outings, and the race track. The outside bar gets really busy. Matt takes over as manager.

Mario Batali, our favorite son, stops by for a visit with his family on the way to an RU football game.  Stuff is featured on Man v Food with Adam Richman on the Travel Channel. 

We celebrated our 35th anniversary with old friends and the new brewers of New Jersey. For nine months in '14, The Boli of the Year contest was held and the winning recipe makes it on the menu! The staff is seasoned, ready for the dinner rush, and we're busier than ever.